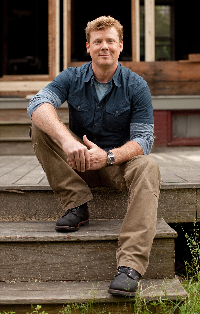 Kevin O'Connor
Kevin O'Connor is the host of the Emmy Award-winning series, This Old House and Ask This Old House. He has appeared on the two shows since 2003 and serves on the editorial board of This Old House magazine. Kevin is also the host of This New House airing on the DIY Network and host of History Through Your House airing on the History Channel's H2 network.
Kevin, along with his four brothers and two sisters, grew up on various job sites led by his father, a civil engineer. Years later he remains an avid home enthusiast. When Kevin, a lifelong fan of This Old House, and his wife, Kathleen, were renovating their 1892 Queen Anne Victorian they sent an e-mail seeking advice from the Ask This Old House experts. To their surprise and delight, the house call served as Kevin's first screen test to serve as the new host (the third host in the history of the pioneer home improvement series).
Kevin received a Bachelor of Arts degree in history from the College of the Holy Cross in 1990 and a Master's of Business Administration degree from Boston University in 1999. Most recently Kevin worked for Bank of America as a Senior Vice President in the Commercial Real Estate Group and before that in the Sports Finance Group at Fleet Bank. Originally from New Jersey Kevin lives with his wife and three children in a home north of Boston.
Kevin will be appearing on stage Friday, January 17 at 2pm and Saturday, January 18 at 12pm & 2pm.