Lisa Gardon
Show Manager
Email: LisaG@mpeshows.com
Phone: 716-429-6626


Favorite Design Tip: A creative & inexpensive way to update the look in a room is update a chair in the space. If an old chair frame is in good shape, it can easily be repainted, reupholstered and loved like new again!
KARA FATIGATI
Exhibit Sales Consultant
Email: KaraF@mpeshows.com
Phone: 571-814-4948
Get a Booth Quote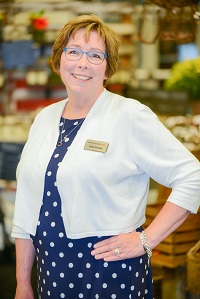 PAULA TRIMBLE
EXHIBIT SALES CONSULTANT
Email: PaulaT@mpeshows.com
Phone: 317-385-2558
Get a Booth Quote
Kelly Baugh
Operations Manager
Email: KellyB@mpeshows.com
Phone: 571-814-4949

Exhibitor Tip: Sometimes less is more. Think polished, clean displays- if you are questioning if you need that extra pop up banner, you don't!
Carlie Chepke
Show | Office Administrator
Email: CarlieC@mpeshows.com
Phone: 703-775-0074
For media inquiries, please contact:
Ted Wick, Consumer Marketing Manager, TedW@mpeshows.com

For social media inquiries, please contact:
Thea Scrimger, Social Media Manager, TheaS@mpeshows.com