JES Foundation Repair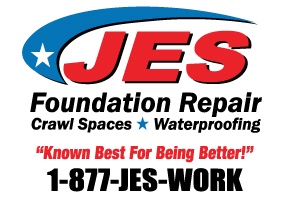 Booth: 615
569 Central Drive, Virginia Beach and
11108 Industrrial Drive, Manassas
JES Foundation Repair is an engineered solutions company specializing in residential and commercial foundation repair,

new construction, deep foundation installation,
crawl space moisture management
,
and basement waterproofing.

Founded in 1993 by professional engineer, Jesse Waltz.

JES has provided over 20,000 solutions throughout Virginia, Washington D.C. and Maryland.
To learn more about JES, visit our website
or visit the JES blog.