Happy Homes Remodeling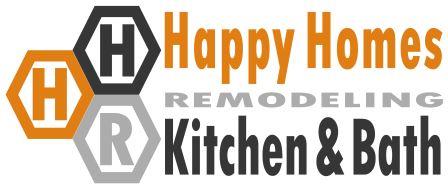 Booth: 728, 1148
Chantilly, VA
Happy Homes Remodeling will turn your kitchen or bathroom dream into reality, working with you from design to completion to make the remodeling process enjoyable, efficient, and worry-free. Family-owned and operated, Happy Homes Remodeling has worked in the DC Metro Area since 2002.

Why Choose Happy Homes Remodeling?
Our team of carpenters, electricians, and plumbers are experts at getting the job done. We don't just finish a job, we complete it on time, with top quality work and at the price we originally quote you.
At Happy Homes Remodeling we're happy to offer a wide variety of design and construction services. Feel free to contact us with any special requests you might have.
Some examples of the types of services we offer include:
Bathroom Remodeling
Kitchen Remodeling
Granite Countertop Selection & Installation
Basement Remodeling
Flooring Selection & Installation
Fireplace Surrounds