Decorative Glass Solutions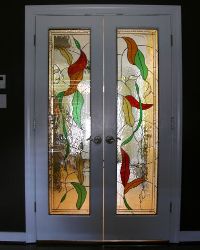 Booth: 1027
10049 Lickinghole Rd.
Suite G
Diane Nahan Fairburn, designer, is the founder and owner of Stained Glass Creations. Since 1979, our staff of highly skilled craftsmen and women create the custom stained and leaded glass windows on your wish list.
Stained Glass Creations provides excellent installation to homeowners, architects, and builders in Virginia and Maryland. We ship our products safely nationwide. Being a member of the Home Building Association of Richmond Virginia, we have many years of experience if you are building or remodeling. We invite you to fill out our FREE quote form, or give us a call at 804-798-8806 or 888-445-2774.