Let's Get Mad: A Q&A With Madcap Cottage
Is your decor in need of an update? Don't miss John Loecke and Jason Oliver Nixon at the Home + Remodeling Show. The talent behind the North Carolina based interior design firm Madcap Cottage will be sharing their most stylish tips on our Main Stage. Stop by to learn about mixing patterns, choosing colors, and more.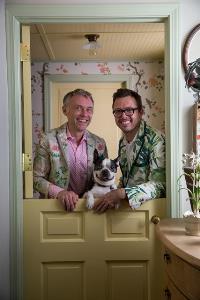 But first, get to know Madcap Cottage (MC) and John and Jason a little better in our interview below. Enjoy!
Q: What's an easy DIY project homeowners can tackle to improve their space?
MC
: "Switch out your pillows, and your sofa will look brand new. Or paint your front door a bright color and switch out your exterior lighting."
Q: What was the last picture you took with your phone?
MC
: "The Madcaps are obsessed with Instagram stories, so we just snapped a shot of the toothpick covered ceiling at our dinner in Oxford, Mississippi." (
Follow @madcaptcottage on Instagram to get in on the fun
!)
Q: If you had to move to another country, which would you pick and why?
MC
: "England. We are huge anglophiles and love the whimsy, the history, the great old houses, and the amazing gardens. We would move in a second."
Q: What's one thing we wouldn't guess about you?
John
: "I am from Iowa."
Jason
: "I am an introvert."
Q: What's a common mistake homeowners make when they take on a home improvement project themselves?
MC
: "Nothing has to be perfect. And if you like it, that's all that matters."
Q: Fill in the blank. Three things we can't live without are _______.
MC
: "Our three pound-rescue pups, great design books, dinner parties."
Q: What's a must-have at any part you're throwing?
MC
: "Rose wine and great conversation."
Q: What project have you been most proud to work on?
MC
: "Every project, but we are especially loving our current design project in Oakton, Virginia."
Q: Where do you go online to find inspiration?
MC
: "Instagram and Pinterest."
Q: What's one thing you wish every homeowner knew?
MC
: "That beige is not the answer to good design."
Q: What's something that folks should watch out for when working with a contractor or interior designer?
MC
: "Check their references."
Q: What decor items are worth splurging on?
MC
: "It's all about identifying the 'investment' moments in a home. But mix and match the high and low, good design is not about what it costs.
Q: Would you rather upgrade your closet, kitchen or bathroom?
MC
: "Kitchen, the heart of the home."
Q: What are your best outdoor decor tips?
MC
: "Put out lots of lanterns, and break out a good rose wine."
Q: Could you live in a tiny home?
MC
: "I have but I soon realized that I need lots of storage so the home doesn't look messy."
Q: What's your New Year's resolution? Do you think you'll keep it?
MC
: "Lose 10 pounds and conquer the world. Yes."
Join John and Jason on the Main Stage Friday, January 19th and Saturday, January 20th for more great conversation and tons of stylish tips. Their latest book "Prints Charming: Create Absolutely Beautiful Interiors with Prints & Patterns" has just debuted from Abrams Books. Be sure to pick up a copy for decor inspiration. Haven't got your Home + Remodeling Show tickets yet?
Buy online now
to save $3 and start planning your trip.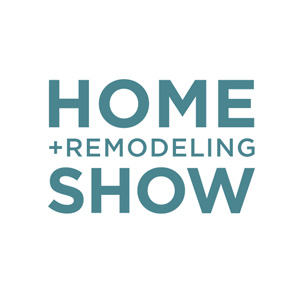 DULLES EXPO CENTER
JANARUY 19-21, 2018.
Jan 15, 2018, 19:32 PM