Circle of Excellence
For decades the Home + Remodeling Show has been your source for home improvement experts, advice, and ideas. We bring hundreds of renovation and remodeling professionals together to help with your next project. To further assist you and all Northern Virginia homeowners in finding reputable companies your home can be trusted with, we've developed the Circle of Excellence.
This one-of-a-kind program highlights local businesses that meet the following criteria:
Have participated in 25 or more Home + Remodeling Shows (including the Capital Home Show and Capital Remodel + Garden Show)
Have an A rating or higher with the Better Business Bureau
Once a business proves its quality, (an A rating with the Better Business Bureau), they are invited to participate in our Circle of Excellence program. Not only can you find participating exhibitors in our online Buyers Guide, in our Show Guide (their listing will be marked with a decal), and at the Dulles Expo Center, you can also get to know these trustworthy companies below. Read on to see who made the cut.
Bray & Scarff
8610 Cherry Lane, Laurel, MD 20707

From its humble beginnings in 1930 to its twelve state-of-the-art showroom locations today, Bray and Scarff has always had one simple philosophy: Do it right the first time! Every department of every Bray and Scarff location has been staffed by friendly, knowledgeable employees determined to offer the very best prices and service in the area. They pride themselves in taking customer service and satisfaction to a whole new level every day. They're constantly coming up with new ideas to make your experience a rewarding one... whether you buy one appliance or design an entire kitchen, you'll be happy you chose Bray and Scarff. Visit the location nearest you to explore our outstanding selection of quality products and services. You'll be glad you did!
Locations — Maryland: Laurel, Bowie, Cockeysville, Columbia, Bethesda, Rockville, & Frederick. Virginia: Sterling, Arlington, Fairfax, Vienna, & Alexandria.
Check out their website. Visit them in Booth #610.


Cumberland Custom Homes of the Mid-Atlantic, Inc.
PO Box 3360

Cumberland, a 'Green' builder specializes in residential design, build and renovation projects throughout Northern Virginia and surrounding regions. Their 20+ years of experience in custom home building combined with their in-house design service assures you a seamless and well managed project from start to finish.
In-house design. Their architect / designer will take your ideas and incorporate them into your personal home building or renovation plan. Whether you want minor or major revisions, or to start a dream home from scratch, they work with you step by step to achieve the design and/or 'Green' features you have always wanted.
Customer Involvement. It is your project, you get what you want! They wouldn't see it any other way than with your involvement as an active participant from start to finish.
Check out their website. Visit them in Booth #532.


Sun Design Remodeling Specialists, Inc.

5795 B Burke Center Parkway, Burke Virginia, 22015 and 6862 Elm Street, Suite 330, Maclean Virginia 22101

Sun Design, an architectural design-build remodeler, has been transforming fine Northern Virginia homes for the past 25 years. Sun's sparkling reputation has been built on reinventing homes through the creative use of light and space, working closely with our clients, with minimal impact on busy lives. The ultimate goal is to create spaces that are not only award winning in their beauty, but that dramatically enhance quality of life today and in the years to come.
Services provided in the following categories: Architecture, Remodeling, Construction & Renovation, Home Design & Planning, Home Exterior, Kitchen & Bath.
Check out their website. Visit them in Booth #910.


Sustainable Design Group

22923 Wildcat Road, Gaithersburg Maryland, 20882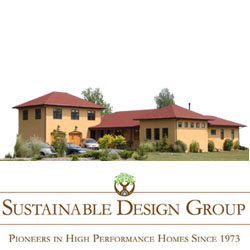 Sustainable Design Group Architects and Builders Innovation Sustainable Design Group has been a pioneer and innovator in green high performance homes for decades. They have developed numerous building and renewable energy products and technologies to maximize comfort and health while minimizing operating costs and environmental footprint. Their highly refined designs incorporate tested and proven techniques for building comfortable, healthy, high performance, zero-energy homes, including:
Passive solar heating
Natural cooling
All natural nontoxic materials
Compressed earth brick walls made on site
Solar power and hot water
Geothermal heating and cooling
Radiant floor heating
Reused and recycled materials
Rain water collection
Energy efficient appliances and lighting (Their attention to detail results in homes that can be self-sufficient and completely independent of the electricity, water, and sewer grids.)
Their homes provide a high level of energy independence and security from high energy costs and interruptions in energy or water supply. Style is the synthesis of experience, innovation and design. Experience puts the project on a solid, strong foundation. Innovation yields meaningful, measurable performance. But great design, delivers a home that is timeless and transcendent, yet uniquely personal. Imagine a home designed around you, your family, and the way you live. You talk, they listen. Ideas, thoughts, issues, concerns, and costs, all of it gets considered in the design process. Out of that process, your home will emerge, a vivid, vital expression of who you are, giving your home a unique style you can call your own.

They are architects and master builders specializing in green solar homes and renovations. Their mission is to build the most comfortable, healthy, efficient and environmentally responsible homes possible. Their master builders are committed to craftsmanship and strict environmental protection. Experience SDG President John Spears has been designing and building healthy, energy-efficient, green, solar homes around the world for over 35 years with an emphasis on self-sufficient buildings and communities. He has designed sustainable communities in Mexico, South Africa, and China, including the Beijing Olympic Village. Over 6,000 of John Spears' Earth Homes have been built around the world, and he has consulted on numerous LEED projects. His work has been featured in many national publications including Better Homes and Gardens, Building Ideas and Popular Science, and he has been featured several times on Home and Garden TV (HGTV)'s Dream Builders and Old Homes Restored. Most recently our Falls Church, Virginia Earth Home was featured on Planet Green's Renovation Nation.
Check out their website. Visit them in Booth #1112.

The Window Man
3853-A Pickett Road, Fairfax Virginia, 22013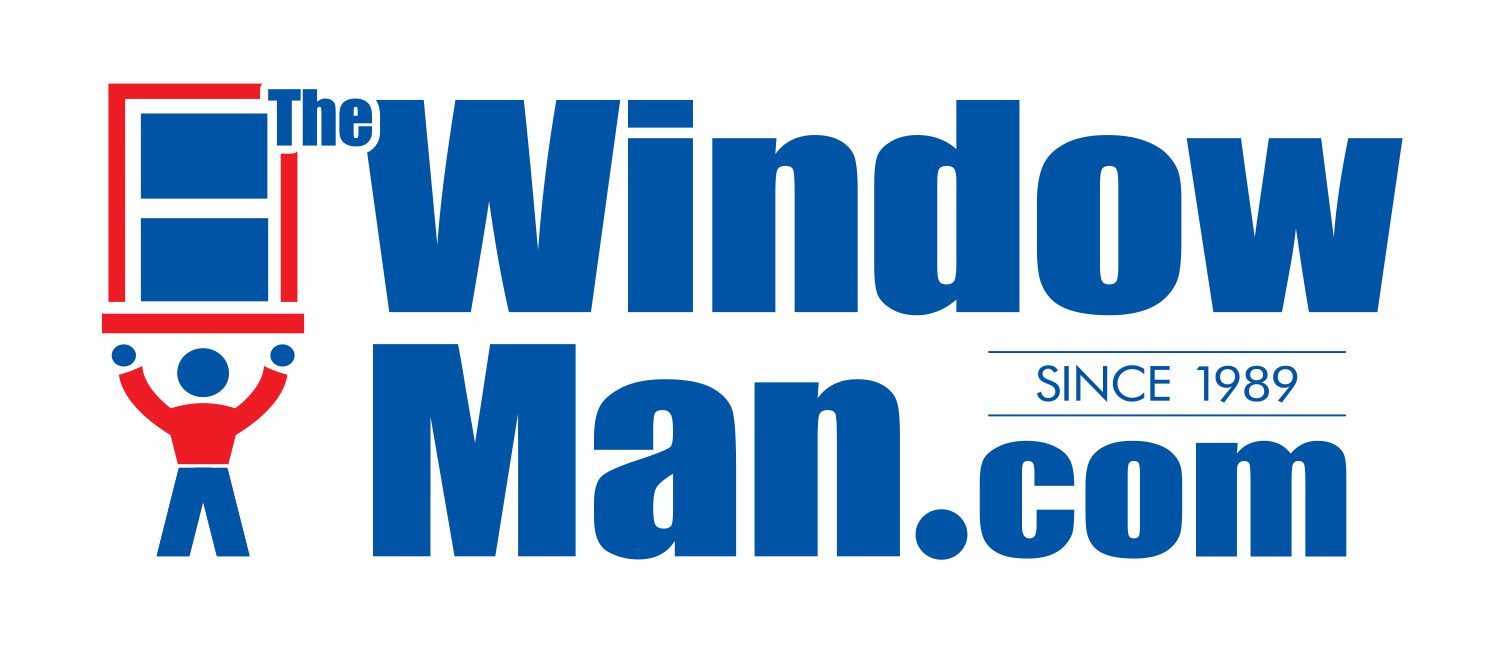 The Window Man has been providing door and window replacement services to the DC Metropolitan Area for the Past 23 years! Family owned and operated The Window Man understands how much your home means to you. They have over 15 different door and window manufacturers and a no-pressure sales approach. They will take the time to listen to you and your needs and provide multiple options for you to choose from. They Educate...You Decide!
Check out their website. Visit them in Booth #1010.

Value Blind & Heirloom Draperies
44927 George Washington Blvd, Suite 155, Ashburn Virginia, 20147





Value Blind & Heirloom Draperies offers a unique way to buy quality window treatments. We make global recommendations and give advice when you purchase now that fits into a total package rather than individual parts.
Check out their website. Visit them in Booth #625.

The Home + Remodeling Show will bring these reputable companies and more together January 19-21, 2018 to help your refresh your space and get a jump start on your spring renovation plans. Get your tickets today and get ready to see HGTV stars Kitchen Cousins. We can't wait to see you there!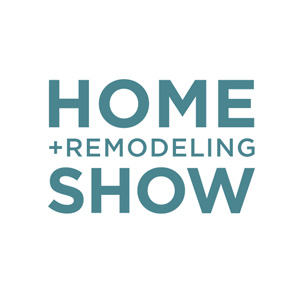 DULLES EXPO CENTER
JANARUY 19-21, 2018.
Jan 8, 2018, 18:55 PM