Exhibitor Spotlight: Beyond The Mill
We're thrilled to welcome
Beyond The Mill
to the Home + Remodeling Show. The Virginia based company offers interior design services, quality hand-made furniture, custom designed, beautifully crafted kitchens and bathrooms, and quality home accent decor. Beyond The Mill is able to provide clients and industry partners with a destination workroom, as well as a beautiful showroom filled with an authentic mix of home accent pieces, lighting, linens, rugs, custom window treatments, and more.

Best of all? They're bringing tons of gorgeous pieces to the Home + Remodeling Show. Beyond The Mill will also be creating a unique space as part of our Designer Rooms feature. With two areas to showcase their stunning products, you're sure to walk away with tons of ideas and inspiration for your space. But first, get to know the Beyond The Mill team in our fun interview below. Enjoy!
What are your featured products?
"This year as designers we plan to introduce more tactile products and materials. As we work with bathrooms and kitchens we will add more unique tiles and granite, as well as incorporating wallpaper into our designs. As always we will continue to produce high quality, solid wood furniture, all made in the USA. We will also continue to provide our clients with unique home decor items that are not necessarily found in your everyday store."
What can we expect from you at the Home + Remodeling Show?
"Folks can look forward to seeing classic trends mixed with custom details - high design fabrics and solid wood products.
We will have a customizable, hand-forged iron bed, Made in the USA.
Look for our completely custom, plush bedding. Fully tailored with high design fabrics, mono-gram and custom trim.
Customizable solid wood, hand-crafted furniture. All Made in the USA. And can be created in a wide variety of finishes, sizes and wood species.
Beautiful quality lighting, including lamps and chandeliers.
Unique home decor pieces and artwork.
Handmade rugs with classic designs and colors."
What home design and decor trends are you anticipating for 2017?
"There will be more focus on Interior Designers and less on the big box furniture stores. No bias here - but overall we do believe spending a little more for the design service saves money in the end. You end up getting a fully encompassed design."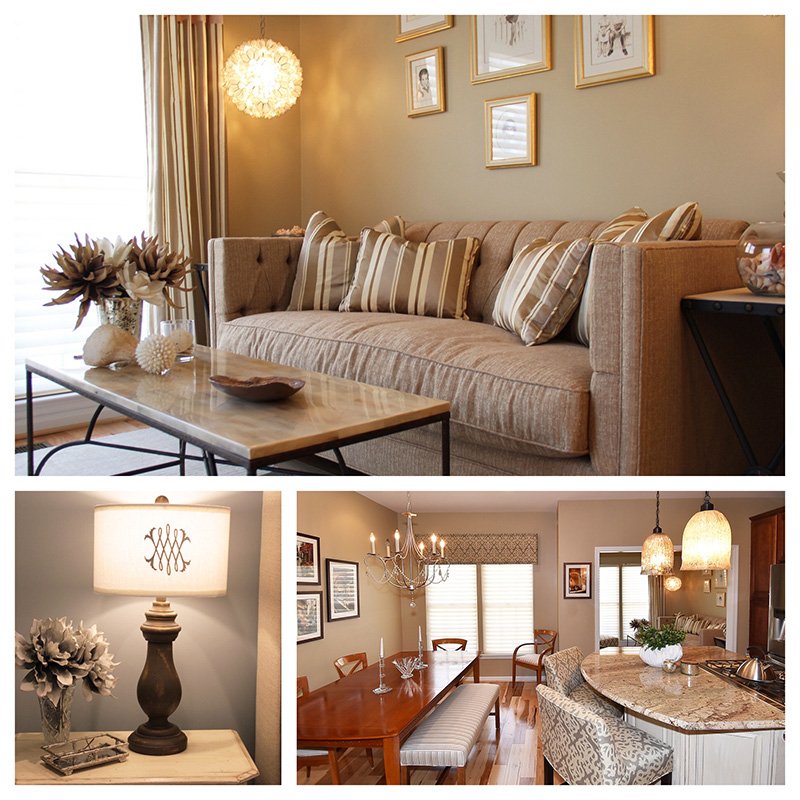 What inspires you and your products?
"For over 26 years we have believed in hand-made products here in the USA. Our goal is to provide our clients with the best available products, of quality and value. Not only do we create beautiful spaces, we also design much of our furniture for them. This is a huge part of who we are, from the initial sketch to creating detailed renderings to revealing the final piece - which are created specific to each client. We are INSPIRED BY OUR CLIENTS, their stories, their families, their homes. We appreciate classic designs with a pleasing aesthetic and a warm, welcoming feel."
What's your favorite part of the Home + Remodeling Show?
"Our favorite part of the show is the networking and community. Being able to meet people in the industry and collaborate with them is key to maintaining strong business relationships, for ourselves and future referrals with our clients. We also enjoy sharing our story, interacting with customers face to face to develop their knowledge of the design industry. Our philosophy as Interior Design professionals, having been in this business for over 26 years, is to make each experience very personal and unique, to have the time to give our clients undivided attention throughout their project."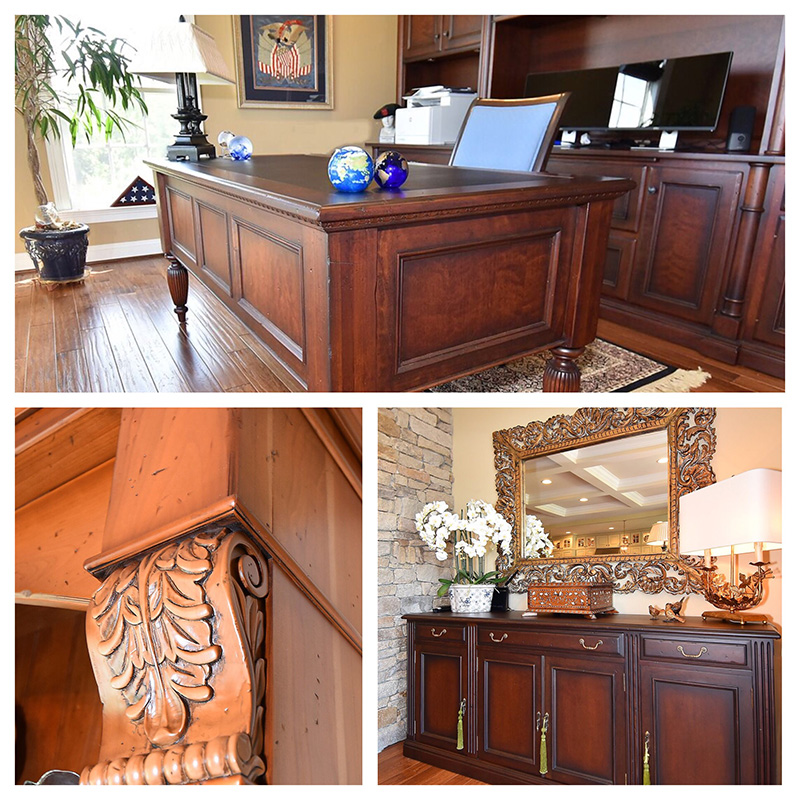 What advice would you give new homeowners?
"Not only is finding the right location for your family important, but understanding the potential in a home which allows you to grow "into it" thru the years. Everyone starts somewhere and each phase of life we have different priorities, it's important to know where you are and what fits your current need best. Find a designer you trust who can refer you quality service people. Do your homework as far as past recommendations for all services. Take time, buy less but have each piece be of quality and meaning. If you do this, you will always find pleasure surrounding you no matter where you find yourself or your next home!"
What's your creative process like?
"The three words to best describe our process are: "HANDS ON APPROACH". From beginning to end, we are here listening, sketching drawings, rendering layout designs and hand picking fabrics, wood samples, paint colors and so much more. Upon entering a client's home for design consultations, we are attentive and aware. We take measurements, photos and draw room layouts before even leaving the home. Immediately returning to our studio we beginning working on further layouts, 3D designs and finding the perfect furniture and accessories for each clients' needs. We listen creatively to our clients, from moving furniture to adding new pieces to complement each space. Our creativity stems from customers' needs and how we can help them step out of their comfort zone, while still maintaining true to their style."
The Home + Remodeling Show takes over the Dulles Expo Center January 20-22, 2017. With hundreds of home improvement experts ready to help with your next project it's a must-attend event for Virginia homeowners. Don't have tickets yet?
Get 2-for-1 on Facebook
and treat a friend or family member to the show. We can't wait to see you there!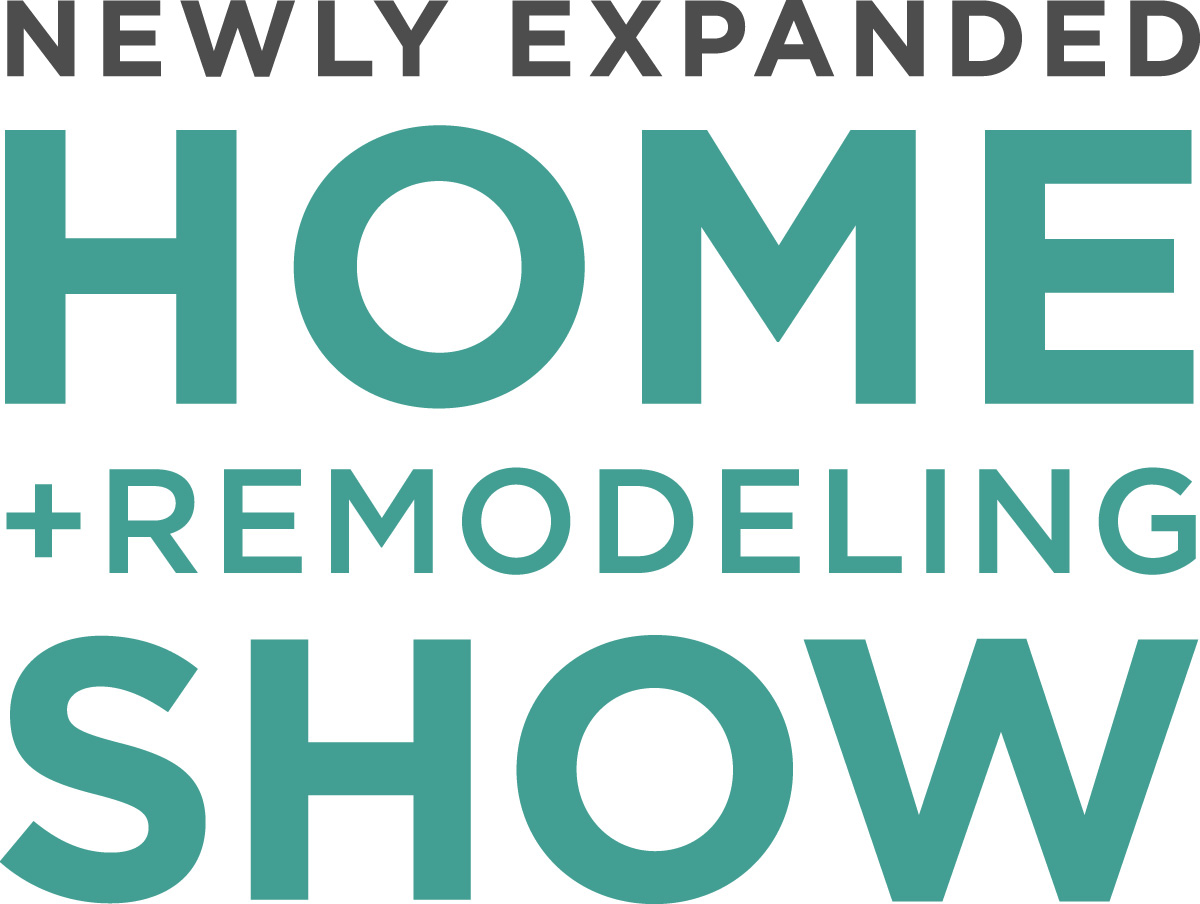 DULLES EXPO CENTER
JANUARY 20-22, 2017.
Jan 9, 2017, 13:37 PM